Learn about safety behaviors and how they perpetuate your social anxiety. Learn common examples of these self-defeating behaviors, and how you can change them in ways that will lessen your social anxiety and improve your interactions.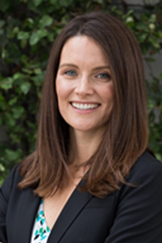 Presenter:
Michelle Dexter, PhD, A-CBT
NSAC Los Angeles

Dr. Dexter is a clinical psychologist and director of training at Behavioral Associates Los Angeles, the LA regional clinic of the National Social Anxiety Center. Dr. Dexter is a Diplomate and certified member of the Academy of Cognitive and Behavioral Therapies, and a Board Member of the National Social Anxiety Center.

Dr. Dexter has experience skillfully implementing a variety of empirically-supported treatments to a broad range of clients. She specializes in utilizing the following cognitive and behavioral therapies in both individual and group settings: CBT (cognitive-behavioral therapy); ACT (Acceptance and Commitment Therapy); CBASP (Cognitive Behavioral Analysis System of Psychotherapy); CPT (Cognitive Processing Therapy); DBT (Dialectical Behavior Therapy), and UP (Unified Protocol for Transdiagnostic Treatment of Emotional Disorders.) Her areas of clinical expertise include working with individuals who present with anxiety, OCD (obsessive compulsive disorder), and mood disorders.
This video was produced by Thrive360, in collaboration with the National Social Anxiety Center (NSAC). Learn more about Thrive360 and their expansive library of self-help video sessions on a wide variety of mental health topics here:
Thrive360.com
. All their video sessions are available in both 2D and virtual reality 3D formats.
Thrive360 is an employee wellness benefit that really works. Thrive360 provides a private, powerful mental and emotional health break anytime, anywhere. Choose from a wide range of immersive sessions and programs — developed and presented by practicing health professionals and topic experts — to help you manage life's challenges. Whether it's dealing with anxiety or stress, losing weight, creating healthy habits, coping with change or other life issues, Thrive360 is here to help on your smartphone, tablet, computer or VR headset 24/7. Plus, using Thrive360 is effective, convenient and entirely private.