NOTICE: Sessions are offered through secure video and audio telehealth calls, in accordance with COVID-19 public health measures.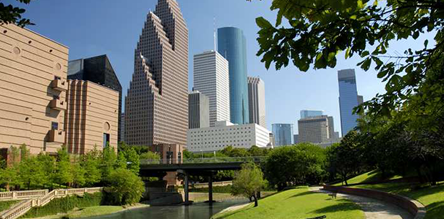 NSAC-Houston / Sugar Land, also known as Conlon Psychological Services, is located in the southwestern part of the Houston–The Woodlands–Sugar Land metropolitan area. Most services are provided via telehealth. Dr. Conlon also accepts patients for virtual therapy in several states covered by PSYPACT. Limited face to face appointments are available. Dr. Conlon's physical office is located about 20-25 minutes from the Houston Galleria, and at the city limit between Sugar Land / Missouri City, just off Highway 6, and near Highway 59.
The mission of Conlon Psychological Services is to build positive relationships, by capitalizing on an individual's strengths to relieve symptoms and to improve behaviors and negative perceptions that get in the way. This mission is accomplished by providing the highest quality, evidence-based services to clients. Diagnostic and treatment approaches are tailored to the needs of the individual, but may include Cognitive Behavior Therapy (CBT), Exposure and Response Prevention (E/RP), behavior management, and social skills supports.
Website: www.conlonpsychservices.com
Contact National Social Anxiety Center
Houston / Sugar Land
Conlon Psychological Services
conlonpsychservices.com
(281) 944-5588
4501 Cartwright Road, Suite 103
Missouri City, TX 77459
Staff at the National Social Anxiety Center
Houston / Sugar Land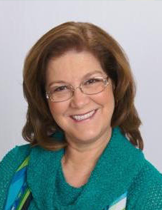 CLINIC REPRESENTATIVE TO NSAC:
Dr. Celeste Conlon is the founder of Conlon Psychological Services. She is licensed in Texas as a psychologist and as a school psychologist (LSSP). Dr. Conlon received a Ph.D. in Educational Psychology from The University of Texas at Austin and a Bachelor of Science degree in Psychology from Arizona State University. She has completed advanced training in CBT for both Anxiety and Depression at the Beck Institute for Cognitive Behavior Therapy in Philadelphia, and a certification program in OCD treatment through the International OCD Foundation's Behavior Therapy Training Institute.
For more than 25 years Dr. Conlon has worked with children, adolescents, and adults. She regularly sees individuals and families from diverse backgrounds and cultures. Dr. Conlon treats individuals with social anxiety, selective mutism, OCD, panic, phobias, depression, hoarding, skin-picking, hair-pulling, tics, ADHD, and high-functioning autism. Prior to private practice, Dr. Conlon worked in several school districts where, among other activities, she conducted psychological evaluations, developed behavior interventions, and provided individual and group counseling for anxious adolescents. She developed intervention programs for students with excessive absences from school (school refusal often due to social anxiety, panic or OCD). She has trained parents, mental health professionals and educators within multiple school districts to implement these interventions.
DISCLAIMER:
The National Social Anxiety Center (NSAC) exists solely to promote
evidence-based treatment for social anxiety, and education about social anxiety.
NSAC is not a group psychotherapy practice, and does not provide any psychotherapy services.
NSAC assumes no liability for it's regional clinics' work or practices.