Learn what behavioral experiments are, and how they help you test and modify the beliefs that fuel your social anxiety.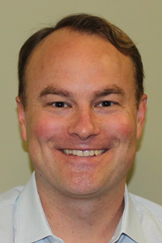 Presenter:
Robert Yeilding, PsyD, A-CBT
NSAC Newport Beach / Orange County

Dr Yeilding received his Bachelor of Arts in Psychology from UCLA. He went on to earn his Doctorate in Clinical Psychology from the California School of Professional Psychology. He is a Diplomate of the Academy of Cognitive and Behavioral Therapies

Dr. Yeilding has expertise in working with social anxiety, as well as the full spectrum of anxiety and depressive disorders. He has specialized expertise in utilizing cognitive-behavioral and mindfulness-based therapies to help manage and overcome depressive, mood and anxiety disorders, as well as self-injurious behavior.

Dr. Yeilding trusts in working collaboratively with clients to relate to their thoughts, feelings and inner dialogue in each moment with compassion and non-judgment, while also actively achieving the goals of a well-developed and structured treatment plan.
This video was produced by Thrive360, in collaboration with the National Social Anxiety Center (NSAC). Learn more about Thrive360 and their expansive library of self-help video sessions on a wide variety of mental health topics here:
Thrive360.com
. All their video sessions are available in both 2D and virtual reality 3D formats.
Thrive360 is an employee wellness benefit that really works. Thrive360 provides a private, powerful mental and emotional health break anytime, anywhere. Choose from a wide range of immersive sessions and programs — developed and presented by practicing health professionals and topic experts — to help you manage life's challenges. Whether it's dealing with anxiety or stress, losing weight, creating healthy habits, coping with change or other life issues, Thrive360 is here to help on your smartphone, tablet, computer or VR headset 24/7. Plus, using Thrive360 is effective, convenient and entirely private.