NOTICE: Sessions are offered through secure video and audio telehealth calls, in accordance with COVID-19 public health measures.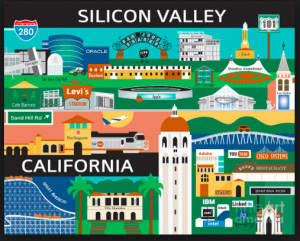 NSAC Silicon Valley/San Jose, also known as Cognitive Behavior Therapy Center of Silicon Valley / San Jose. Our mission is to provide compassionate, science-based therapy for adults, children and teenagers with social anxiety, avoidant personality disorder, obsessive compulsive disorders and other anxiety-related issues. Our therapy style is practical, goal-oriented, client-focused and strength-based so we can help you and your loved ones make positive changes in your lives.
We stand out for our:
• Passion for helping our clients with evidence-based treatments to overcome problems related to anxiety and obsessive compulsive disorders.
• Understanding of our clients' problems and our genuine caring for our clients' welfare.
• Relentless pursuit of scientific knowledge to remain on the cutting edge of Social Anxiety, OCD and other anxiety treatments so we can help you and your loved ones transform your lives.
• Expert training in cognitive behavior therapy, schema therapy and dialectical behavior therapy.
The Silicon Valley region is in Santa Clara County and includes the major city of San Jose, California, and the towns and cities of Palo Alto, Santa Clara, Mountain View, Cupertino, Sunnyvale, Los Gatos, Saratoga, Los Altos and Campell, California.
Contact National Social Anxiety Center
Silicon Valley / San Jose
Staff at the National Social Anxiety Center
Silicon Valley / San Jose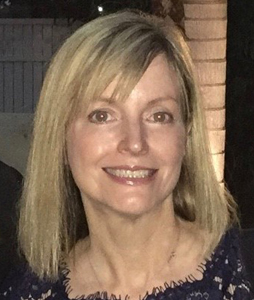 CLINIC REPRESENTATIVE TO NSAC:
Laura L.C. Johnson, MA, MBA, LMFT #48807, LPCC #47 is the founder and Director of the Cognitive Behavior Therapy Center of Silicon Valley / San Jose serving the San Jose region and all of California. Laura has a passion for her work as a cognitive behavior therapist and helping her clients make lasting changes in their lives. She is empathic, understanding and committed to providing high quality, evidence-based therapy for our clients. Laura believes life is not just about getting rid of suffering. It's about expanding our potential while embracing feelings of joy and well-being.
Laura is a Certified Cognitive Behavior Therapist by the Academy of Cognitive and Behavioral Therapies and an Advanced Certified Schema Therapist by the International Society of Schema Therapy. She is a graduate of the year-long extramural program at the Beck Institute for Cognitive Behavior Therapy, intensively trained in dialectical behavior therapy, and completed three certificate programs in OCD treatment through the Center for the Treatment and Study of Anxiety at the University of Pennsylvania and the OCD Foundation's Behavior Therapy Training Institute. She has two master's degrees from Santa Clara University and Columbia University and a bachelor's degree from the University of Miami. In addition, Laura has a unique background as a psychotherapist with a Columbia MBA and hands-on management experience in the corporate world.
DISCLAIMER:
The National Social Anxiety Center (NSAC) exists solely to promote
evidence-based treatment for social anxiety, and education about social anxiety.
NSAC is not a group psychotherapy practice, and does not provide any psychotherapy services.
NSAC assumes no liability for it's regional clinics' work or practices.