NOTICE: Sessions are offered in person (observing public health guidelines), or over secure video calls.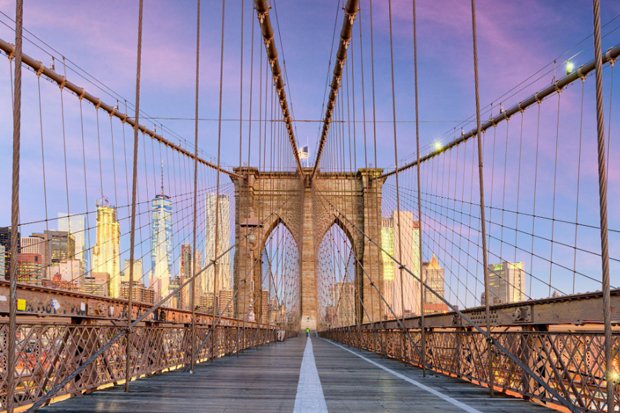 NSAC Brooklyn, also known as Chamin Ajjan Psychotherapy, is a psychotherapy practice in Brooklyn, New York dedicated to providing effective, warm, personalized and evidence-based treatment for social anxiety, performance anxiety and sexual disorders related to social anxiety. Our mission is to utilize the proven effective treatments of cognitive-behavioral therapy (CBT) and Mindfulness-Based Cognitive Therapy to bring about a successful outcome to people from diverse backgrounds. It is our belief that psychotherapy is for everyone. That is why we address the whole person and do not shy away from the often unexplored topics of sex, race and money. We also prioritize making genuine connections with our clients to help them achieve their goals. Our services include individual, couples and group psychotherapy provided in-person (when allowed) and remotely for your convenience.
Chamin Ajjan Psychotherapy is located in Brooklyn Heights. Public Transportation: 2, 3, 4, 5, A, C, F, R (Borough Hall, Jay Street, Court Street).
Website: chaminajjan.com
Contact National Social Anxiety Center
Brooklyn
Chamin Ajjan Psychotherapy
[email protected]
www.chaminajjan.com
(917) 476-9381
26 Court Street Suite 1303
Brooklyn, NY 11242

Staff at National Social Anxiety Center
Brooklyn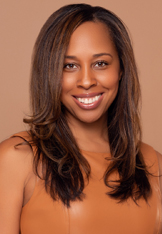 CLINIC REPRESENTATIVE TO NSAC:
Chamin Ajjan, LCSW, A-CBT, CST, is the founder and Clinical Director of Chamin Ajjan Psychotherapy. She completed her undergraduate work at the University of California, Berkeley, and graduate school at Columbia University School of Social Work. She is also the author of the award winning book: Seeking Soulmate: Ditch The Dating Game and Find Real Connection.
Chamin has seen how important comfort and connection are to the therapeutic process in her 20+ years of experience. Feeling judged, misunderstood, marginalized and minimized are themes that, if present, will impede progress. Bringing this awareness into each session informs the way she and the other clinicians at Chamin Ajjan Psychotherapy approach therapy and the privilege of supporting you.
Chamin is a certified Diplomate of the Academy of Cognitive and Behavioral Therapies, and an AASECT Certified Sex Therapist. She has taught live online graduate school CBT courses at Boston University School of Social Work, is an expert reviewer for MindBodyGreen, and has been featured in print, digital and on-camera media and podcasts. Features include Fox7 Austin, Newsweek, Essence Magazine, The Root, The Washington Post, Huffington Post, Glamour Magazine, Health Magazine, and more.
Areas of interest include social anxiety, sexual dysfuntion, sexual pleasure, relationships, self-care, racial trauma, and female adult survivors of childhood sexual abuse.
UPCOMING ACTIVITIES AT THE
NATIONAL SOCIAL ANXIETY CENTER
BROOKLYN
Individual CBT for Social Anxiety
NSAC-Brooklyn offers ongoing individual treatment for adults. Please contact us for availability.
CBT Skills for Social Anxiety Group
NSAC-Brooklyn is currently enrolling adults for our next group. Please contact us for additional information.
Melissa's Group for Female Adult Survivors of Childhood Sexual Abuse
NSAC-Brooklyn is currently screening potential members for our next group cycle. Please contact us for details.
For more information:
chaminajjan.com
[email protected]
(917) 476-9381

Today Show Interview about "Manifesting" with Chamin Ajjan (NSAC Brooklyn)
Manifesting has become a particularly popular topic lately. People are intrigued by the concept of attracting what they want in order to make positive changes in their lives. Cognitive-behavioral therapist Chamin Ajjan, LCSW, A-CBT, CST shares her insights on "harnessing the magic within" with Hoda and Jenna on the Today Show.
OTHER NEARBY NSAC-AFFILIATED
REGIONAL CLINICS AND ASSOCIATES*
REGIONAL CLINCS:
NSAC New York City (NYC Cognitive Therapy): office in midtown Manhattan
NSAC Staten Island (Cognitive Therapy of Staten Island): offices in Staten Island and Clark, NJ
NSAC North Jersey (CBT Specialists of New Jersey): office in Rochelle Park, NJ
* Each NSAC Regional Clinic and Associate is an independent entity, and not a branch of a single clinic. To learn more about how clinics and clinicians become affiliated as NSAC Regional Clinics and Associates, click here.
DISCLAIMER:
The National Social Anxiety Center (NSAC) exists solely to promote
evidence-based treatment for social anxiety, and education about social anxiety.
NSAC is not a group psychotherapy practice, and does not provide any psychotherapy services.
NSAC assumes no liability for it's regional clinics' work or practices.