Practice the strategy of external mindfulness with an attitude of curiosity while observing. Experience multiple scenarios and get absorbed in the environments surrounding you. Homework suggestions are included to help you master this essential skill on your own.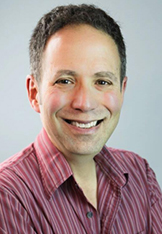 Presenter:
Larry Cohen, LICSW, A-CBT
NSAC District of Columbia

Larry is cofounder and Cochair of the National Social Anxiety Center (NSAC), a network of many regional clinics around the United States dedicated to providing and fostering effective, evidence-based services for those struggling with social anxiety. He has directed the Social Anxiety Help clinic (NSAC District of Columbia) in Washington, DC since 1990 where he has provided cognitive-behavioral therapy for more than 1,000 persons with social anxiety, and has conducted some 100 20-week social anxiety CBT groups. Larry is certified as a Diplomate in CBT by the Academy of Cognitive and Behavioral Therapies, which has also conferred on him the status of Fellow for having "made sustained outstanding contributions to the field of cognitive therapy".
This video was produced by Thrive360, in collaboration with the National Social Anxiety Center (NSAC). Learn more about Thrive360 and their expansive library of self-help video sessions on a wide variety of mental health topics here:
Thrive360.com
. All their video sessions are available in both 2D and virtual reality 3D formats.
Thrive360 is an employee wellness benefit that really works. Thrive360 provides a private, powerful mental and emotional health break anytime, anywhere. Choose from a wide range of immersive sessions and programs — developed and presented by practicing health professionals and topic experts — to help you manage life's challenges. Whether it's dealing with anxiety or stress, losing weight, creating healthy habits, coping with change or other life issues, Thrive360 is here to help on your smartphone, tablet, computer or VR headset 24/7. Plus, using Thrive360 is effective, convenient and entirely private.