NOTICE: Sessions are offered through secure video and audio telehealth calls, in accordance with COVID-19 public health measures.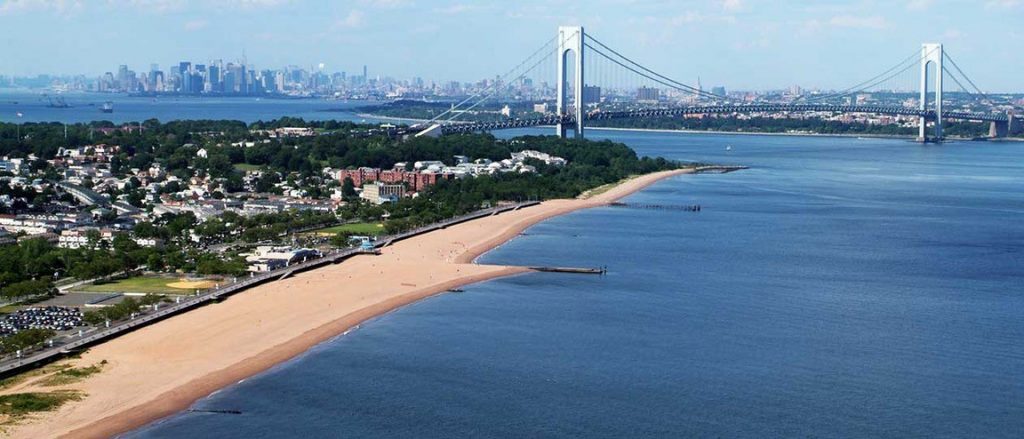 NSAC Staten Island, also known as Cognitive Therapy of Staten Island (CTSI), is a patient-focused treatment center with an emphasis on compassionate care for those suffering with anxiety and depressive disorders who live on Staten Island, New York City and neighboring New Jersey. Here you find a group of dedicated and highly trained individuals who provide the highest quality of treatment utilizing cognitive-behavioral therapy.
Our evidence-based treatments for social anxiety and other anxiety and depressive disorders have been extensively studied by major institutions and researchers and have been found to be most effective. At NSAC Staten Island, the treatment will be provided by psychologists and licensed mental health counselors specifically trained in these state-of-the-art strategies. The therapy is collaborative, and each client receives customized goals reviewed regularly with expected milestones in recovery.
Whatever the needs of the individual, NSAC Staten Island will provide an extensive initial evaluation and work with the client to decide what is right for you. We are dedicated to the Staten Island community and have high regard for helping our clients restore a quality life.
Website: cognitivetherapysi.com
Contact National Social Anxiety Center
Staten Island
Cognitive Therapy of Staten Island
[email protected]
cognitivetherapysi.com
Clinical Care Coordinator, Laura Bonamo: 917-818-5719
Office phone: 347-273-1290
(Staten Island office)
1110 South Ave. (at Lois Lane), Suite #5
Staten Island, NY 10314
(New Jersey office)
100 Walnut Avenue, Suite 210
Clark, NJ 07066
Staff at the National Social Anxiety Center
Staten Island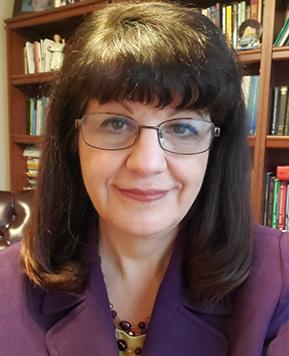 CLINIC REPRESENTATIVE TO NSAC:
Constance J. Salhany, LMHC, PhD, A-CBT, is the Founder and Clinical Director of Cognitive Therapy of Staten Island. She is a Diplomate in CBT, Fellow, and Certified Trainer and Consultant through the Academy of Cognitive and Behavioral Therapies. Dr. Salhany is a licensed psychologist and has been treating individuals with a broad range of anxiety and depressive disorders for more than 30 years. She received a Master's of Science in School & Community Counseling from CUNY, the College of Staten Island, and her Doctorate in Clinical Psychology from Walden University. Dr. Salhany is a licensed Psychologist in New York and New Jersey as well as a Licensed Mental Health Counselor in New York and Licensed Professional Counselor in New Jersey.
Dr. Salhany completed an Extramural Program from the prestigious Beck Institute for Cognitive Therapy and Research. She was personally supervised by Judith Beck, PhD, a best-selling author, researcher, and expert in cognitive therapy. Dr. Beck's father is Aaron T. Beck, M.D., the internationally known scientist who created Cognitive Therapy and was recently recognized as one of the most influential therapists of all time. From this specialized training, Dr. Salhany received certification from the distinctive Academy of Cognitive and Behavioral Therapies (A-CBT). It is important to note that while many identify themselves as cognitive therapists, The Academy of Cognitive and Behavioral Therapies is the certifying organization for cognitive therapists that evaluates applicants' knowledge and ability before granting certification. Dr. Salhany remains the only (A-CBT) Certified Psychologist on Staten Island and one of the select few in the New York City area. She is one of only 130 people in the world to hold advanced certification as a consultant and trainer in Cognitive Behavioral Therapy.
Dr. Salhany has expertise in social anxiety. She is proficient in using interventions such as Exposure and Response Prevention, cognitive strategies, behavioral experiments, Reid Wilson's Cognitive (strategic) Therapy, Compassion Focused Therapy, and Acceptance and Commitment Therapy, and Dialectical Behavior Therapy skills. For some needs, Dr Salhany uses stimulus control and habit reversal strategies. Dr. Salhany's experience of over 25 years' training and experience includes Reid Wilson's 2-day intensive treatment group, and completion of the Behavior Therapy Training Institute, sponsored by the International Obsessive Compulsive Foundation and Mass. General Hospital and taught by leading experts in North America.
In addition to her clinical practice, Dr. Salhany remains an active educator with various teaching credentials. She is currently a Clinical Instructor for the Psychiatric Residents at Richmond University Medical Center and Northwell, Staten Island University Hospital. She is also an Adjunct Professor at the College of Staten Island and formerly Wagner College for the Department of Psychology. She formerly served as faculty at St. Paul's School of Nursing and St. Vincent's School of Nursing and was Acting Administrator for the new Mental Health Counselors Program at the College of Staten Island, Graduate Division. Dr. Salhany also enjoys mentoring psychologists and other mental health professionals.
Dr. Salhany is well known to the community of Staten Island and is a Board Member of the nonprofit patient advocacy organization, Freedom From Fear, and spent many years at Clinical Management Consultants. She has given lectures and presentations to various local entities, at professional conferences, and has appeared on local television. She has been recognized for her contributions to the community with a Borough President's Certificate for her outreach efforts in the aftermath of Hurricane Sandy, Visiting Nurse Association, Smith Stanley Award, Caregivers Award from Freedom From Fear, Louis Capporicci Community Service Award, Faculty Appreciation Award from the CSI Dolphins, and has obtained Lifetime Membership in the Psi Chi, the National Honor Society in Psychology. She was honored by the National Alliance on Mental Illness. Dr. Salhany also is co-founder of Staten Island Cognitive-Behavioral Therapy Association and the founder of Catholic Mental Health Professionals.
Click here for bios of all clinicians at NSAC Staten Island.
OTHER NEARBY NSAC-AFFILIATED
REGIONAL CLINICS AND ASSOCIATES*
REGIONAL CLINCS:
NSAC Brooklyn (Chamin Ajjan Psychotherapy): office in Brooklyn Heights
NSAC New York City (NYC Cognitive Therapy): office in midtown Manhattan
NSAC North Jersey (CBT Specialists of New Jersey): office in Rochelle Park, NJ
* Each NSAC Regional Clinic and Associate is an independent entity, and not a branch of a single clinic. To learn more about how clinics and clinicians become affiliated as NSAC Regional Clinics and Associates, click here.
DISCLAIMER:
The National Social Anxiety Center (NSAC) exists solely to promote
evidence-based treatment for social anxiety, and education about social anxiety.
NSAC is not a group psychotherapy practice, and does not provide any psychotherapy services.
NSAC assumes no liability for it's regional clinics' work or practices.