NOTICE: Sessions are offered through secure video and audio telehealth calls, in accordance with COVID-19 public health measures.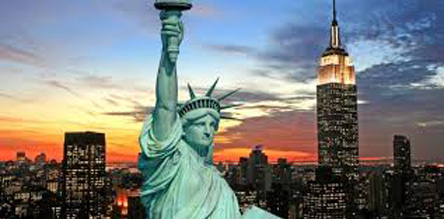 NSAC New York City, also known as NYC Cognitive Therapy, is a practice in midtown Manhattan that provides the highest quality of evidence-based psychotherapy for shyness, social anxiety and many other problems. Our mission is to make quality, culturally-competent cognitive-behavioral therapy (CBT) available to the public. We are the first CBT center in New York that places particular emphasis on diversity, serving populations such as the LGBTQ community, and those living with HIV/AIDS.
Every clinician on staff has extensive training in CBT and helping clients conquer social anxiety and build self-confidence. Our team of male and female clinicians are versed in treating a broad range of psychological problems and psychiatric disorders. Treatment is tailor-made for your unique circumstances, and your therapist will teach you tools that you can use throughout your life to improve your mood and solve problems. We offer individual, couples and group therapy.
NYC Cognitive Therapy is located in Herald Square, Midtown Manhattan. Public transportation: around the corner from New York City Subways B, D, F, M, N, Q, R (34th St. Herald Square), Penn Station & the Path train; a short walk from the 1, 2, 3, A, C, E.
Website: nyccognitivetherapy.com
Contact National Social Anxiety Center
New York City
NYC Cognitive Therapy
[email protected]
nyccognitivetherapy.com
(347) 470-8870
19 West 34th St. Ste. 301
New York, NY 10001
Staff at the National Social Anxiety Center
New York City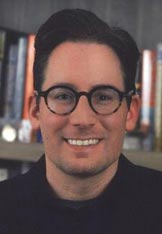 CLINIC REPRESENTATIVE TO NSAC:
Noah Clyman, LCSW-R, A-CBT, BICBT-CC, is certified by the Academy of Cognitive and Behavioral Therapies (the international organization that evaluates clinician competency in CBT), and he is the first clinical social worker in the state of New York to become an Academy-certified Trainer Consultant. He is on the Academy's Membership Committee and the Credentialing Committee, evaluating the work samples of therapists applying for certification in CBT.
Noah is the founder and director of the group practice, NYC Cognitive Therapy (established 2012), the first CBT center in New York that places particular emphasis on diversity. He manages a team of 6 clinicians and teaches CBT conceptualization and technique. Noah's mission is to provide the highest quality CBT available to the public. The Center offers individual, couples, and group therapy for adolescents and adults.
Along with providing psychotherapy, Noah enjoys teaching clinicians cognitive-behavioral therapy, and providing supervision towards CBT certification. He has lectured about CBT at the graduate and post-graduate level for major universities around the country, including Boston University and Columbia University. Noah also provides weekly, individualized clinical supervision and case consultation for clinicians of all backgrounds and skill levels. He helps clinicians prepare to become A-CBT-certified, including detailed written and verbal feedback on their case write-ups and audio work samples.
Areas of therapeutic specialization: chronic depression; social anxiety / social phobia; worry, phobias, panic attacks and PTSD; obsessive compulsive disorder (OCD); hoarding; and insomnia.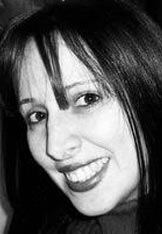 Cristiane Passarela, LMHC, is a trilingual licensed mental health counselor with over 21 years of experience as a researcher, psychotherapist, and clinical supervisor. Cris has worked for more than eight years as a psychologist and has extensive experience, especially in: anxiety, trauma, PTSD, pain, depression, low self-esteem, stress and anger management, parenting skills, adjustment problems, and interpersonal issues. She is fluent in Portuguese, Spanish and English.
Cris earned her specialization in health psychology and a Master's degree in Science from Universidade Federal de São Paulo (UNIFESP), one of the most prestigious universities in South America in regards to psychiatry and mental health. ​Cris, originally from Brazil, has been living in New York for more than 12 years. She holds an O-1A visa: for individuals who possess the extraordinary ability and outstanding achievements in the field of science (also called "The Einstein Visa").​
Certificates of training from the Beck Institute for Cognitive Behavior Therapy: Essentials of CBT – Beck Approach; CBT for Anxiety; CBT for Personality Disorders; CBT for Suicide and Depression. Chris has also been certified in Trial-Based Cognitive Therapy (TBCT), and is the 2018 recipient of the TBCT Contribution to the Field Award.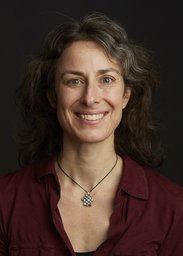 Kristin Becker, LCSW: Using a strong cognitive-behavioral foundation, Kristin combines the tools of trial-based cognitive therapy (TBCT), dialectical behavior therapy (DBT), and acceptance and commitment therapy (ACT) to work with clients in a compassionate, hands-on way, getting to the root of troubling thoughts, emotions, and behaviors. Kristin will help you gain awareness of your unique habits of mind and give you lasting tools to help you meet your goals for mental-health and daily living.
Background: Kristin earned her Master's degree from New York University's Silver School of Social Work in May 2017. At NYU she also received training in CBT, DBT, interpersonal therapy and mindfulness. She was trained in TBCT by its founder, Irismar de Oliveira. She graduated from Duke University with a degree in Cognitive Psychology in 1993. She is an avid gardener and community volunteer and is raising two children, ages 10 and 14. She has had previous careers in publishing and garden design.
Clinical Experience: Kristin worked with middle-school children on Manhattan's Lower East Side using a combination of psychoeducational group therapy and play therapy. There she developed a special interest in students with ADHD. She is experienced in group CBT and exposure response prevention (ERP) for OCD.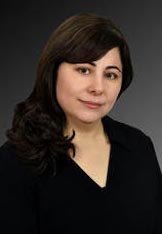 Larisa Kohen, LMSW, is a social worker experienced in providing therapeutic services for New Yorkers of diverse cultural and socioeconomic backgrounds experiencing emotional, behavioral and cognitive challenges. She is particularly interested in working with individuals who experience anxiety, and developed a deep appreciation for the effectiveness of cognitive-behavioral therapy (CBT), incorporating the modality into her practice after completing training at the Beck Institute in utilizing CBT for anxiety disorders.
After earning her Master's degree in Social Work from Yeshiva University in 2008, Larisa advanced her training under the supervision of Noah Clyman, founder & director of NYC Cognitive Therapy, as well as through coursework in Trial-Based Cognitive Therapy (TBCT) with its founder, Irismar de Oliveira.
A long-time resident of New York City, Larisa is as fluent in Russian as she is in English, and believes that her bilingual skills make her effective in working with the City's ethnically diverse population.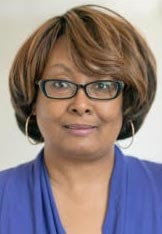 Jennifer Crossdale, LMSW, is committed to working on alleviating the emotional and psychological pain and suffering of individuals. Through a non-judgmental, supportive, compassionate therapeutic relationship, Jen works with clients to narrow down challenging problems into tangible steps of change and empowerment. She utilizes the most current evidence-based cognitive-behavioral therapy (CBT) interventions to equip clients with active coping skills, increased problem-solving and discovering new pathways to work towards a life of wellness and well-being.
Jen is open, respectful and curious about differences (racial, ethnic, social class, gender identity, and religious and cultural background), while simultaneously looking for similarities in building the therapeutic alliance. She works with each client to clarify and develop their own goals and guide clients to tap into their own strengths to create change in their lives.
At NYC Cognitive Therapy, Jennifer's clinical areas of focus are: anxiety; worry; depression; concerns of older adults (coping with chronic illness and aging, retirement, empty-nest syndrome, caregiver stress); concerns of emerging adulthood (transitioning to college, identity exploration, creative problem solving for work and career exploration); and lifespan transitions (parenting, family stress, parent-child conflicts, sibling rivalry, separation and divorce, career change, job loss, grief, health concerns).
At the Department of Homeless Services, Jen has worked with families who are at risk of becoming homeless in problem-solving on how to maintain current housing. She co-developed independent living plans with families housed in shelters, outlining short and long term goals to assist families in gaining self-sufficiency. She counseled pregnant teenagers on the importance of social supports, financial independence, and parenting. At the Hebrew Hospital Home, Jen provided support to individuals experiencing late-life depression and anxiety disorders. She assessed the nature of and bases for clients' cognitive difficulties, functional impairment and behavioral issues while simultaneously assessing their physical environment to determine the adjustment necessary to suit their needs.
Jen has been trained by the Beck Institute for Cognitive Behavior Therapy in: CBT for Depression and Suicide; Trauma-Focused Cognitive Behavior Therapy (TF-CBT); and Cognitive Processing Therapy (CPT). She offers workshop in: CBT for Parents; CBT for Caregivers; and CBT for Job Loss.
Gianna LaLota , MA, MHC-LP, utilizes cognitive-behavioral therapy (CBT), combined with mindfulness techniques, in her work with clients. Her style of therapy is compassionate, accepting, and mindful. Gianna helps clients uncover deeply-rooted beliefs that prevent them from living how they desire. Gianna and her clients work together to enhance awareness and explore the interconnectedness between thoughts, feelings, and behaviors, and to create a framework that best supports the clients' individual needs.
Gianna holds a Master's degree in Counseling for Mental Health and Wellness from New York University's Steinhardt School of Culture, Education, and Human Development, as well as a BA in Psychology from Boston College. Throughout her time at NYU, Gianna completed coursework and received training in CBT, Brief Psychodynamic Therapy, and Trauma-Focused Counseling. Gianna is also a licensed yoga teacher (RYT 200) and utilizes her yoga and mindfulness training to inform her work with clients.
Gianna has received CBT training through the Beck Institute for Cognitive Behavior Therapy: CBT for Anxiety; CBT for Depression; CBT and Mindfulness. She is also trained in Trial-Based Cognitive Therapy (TBCT) by its founder, Irismar Reis de Oliveira. Giana currently works under the supervision of Noah Clyman, the founder and director of NYC Cognitive Therapy.
Throughout her time at NYC Cognitive Therapy, Gianna has led a number of group therapy formats, including a CBT Skills for Depression Group, a CBT Skills for Social Anxiety Group, and a Mindfulness Group. She has worked with individual clients on a broad range of concerns, including anxiety, depression, mindfulness, OCD, panic, trauma, stress, disordered eating, life transitions, relationship issues, self-esteem, and spirituality
VIRTUAL CBT SKILLS GROUPS OFFERED AT THE
NATIONAL SOCIAL ANXIETY CENTER
NEW YORK CITY
Virtual Social Anxiety Group
NYC Cognitive Therapy is offering a virtual CBT skills group for social anxiety led by Larisa Kohen and Gianna LaLota. Cognitive-behavioral therapy helps individuals struggling with social anxiety to reduce their anxiety in social, academic, career settings, etc.
The 15-week group contains 10-12 members (ages 18 and up) whose primary concern is social anxiety. The goal of this intensive, structured group is to help members address individual concerns including: socializing, making friends, dating, increasing assertiveness and communication skills, advancing career, overcoming public speaking fear, and other performance-related anxiety.
All sessions will be held via Zoom. Please email [email protected] to learn more and schedule an intake session.
Virtual CBT Skills for Depression Group
Are you dealing with depression and seeking additional group support? NYC Cognitive Therapy is offering a virtual CBT skills group for depression led by Gianna LaLota. Cognitive-behavioral therapy is a highly researched therapeutic method that is both collaborative and solutions-focused to help clients make long-lasting changes that positively impact their lives outside of therapy.
This 16-week group consists of 8-10 members (ages 18 and up) and focuses on skills that can help adults manage depression and other mood challenges. Specifically, group members learn to: understand how their moods correlate with their behaviors and thoughts; identify and plan for activities that support their values; and use mindfulness and acceptance techniques to further enhance their ability to manage their depressed moods in stressful situations.
The group is held via Zoom  Please email [email protected] if you are interested in learning more or scheduling an intake session.
Virtual CBT Skills Group for Worry
Are you experiencing uncontrollable worry, feeling restless, irritable, keyed up or on edge, easily fatigued, having difficulty with sleep, concentrating or mind going blank? You will benefit from our CBT skills group for worry. The goal of this group is to change your thinking and behavior, learn how to accept uncertainty in life, and improve problem solving skills.
This group offers evidence-based methods and techniques developed by the Beck Institute as well as other leading experts in the field of cognitive-behavioral therapy (CBT).
Please email Larisa Kohen at [email protected] to schedule an intake appointment.
Groups Previously Offered:
Virtual Body Talk: Nourishing Your Relationship to Food, The Body & Self
Virtual Group for Mindfulness
Parenting during COVID
Obsessive Compulsive Disorder (OCD)
Hoarding
Trichotillomania and Skin Picking
Please contact us (info@nyccognitivetherapy) if a group covering any of these topics is of interest.
OTHER NEARBY NSAC-AFFILIATED
REGIONAL CLINICS AND ASSOCIATES*
REGIONAL CLINCS:
NSAC Brooklyn (Chamin Ajjan Psychotherapy): office in Brooklyn Heights
NSAC Staten Island (Cognitive Therapy of Staten Island): offices in Staten Island and Clark, NJ
NSAC North Jersey (CBT Specialists of New Jersey): office in Rochelle Park, NJ
* Each NSAC Regional Clinic and Associate is an independent entity, and not a branch of a single clinic. To learn more about how clinics and clinicians become affiliated as NSAC Regional Clinics and Associates, click here.
DISCLAIMER:
The National Social Anxiety Center (NSAC) exists solely to promote
evidence-based treatment for social anxiety, and education about social anxiety.
NSAC is not a group psychotherapy practice, and does not provide any psychotherapy services.
NSAC assumes no liability for it's regional clinics' work or practices.