NOTICE: Sessions are offered through secure video and audio telehealth calls, in accordance with COVID-19 public health measures.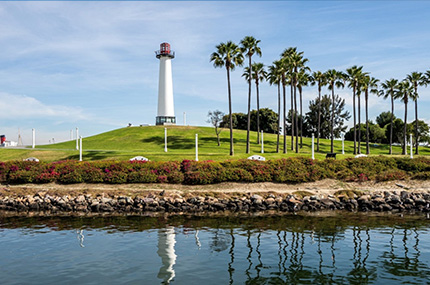 NSAC Long Beach, also known as Belmont Psychological Services, is located in the Long Beach Marketplace, directly across the street from the Long Beach Marina. Our clinicians specialize in the treatment of OCD and anxiety disorders and we offer a full range of treatment options for social anxiety disorder.
Belmont Psych is the leading provider of cognitive-behavioral therapy (CBT) in Long Beach, CA. CBT is a time limited and structured style of therapy that emphasizes skill building to resolve mental health problems quickly. All of our providers have demonstrated a mastery of CBT in their area of practice, and three of our therapists are certified Diplomates of the Academy of Cognitive and Behavioral Therapies. For over a decade, Belmont Psych has been recognized for excellence in behavioral health and our providers are trusted by top professionals throughout southern California.
Website: belmontpsych.com
Contact National Social Anxiety Center
Long Beach
Belmont Psychological Services
[email protected]
belmontpsych.com
(562) 799-6700
615 E. Pacific Coast Highway Suite 255
Long Beach, California 90803
Staff at the National Social Anxiety Center
Long Beach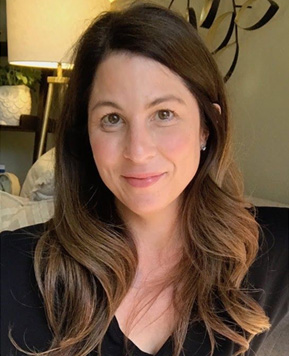 CLINIC REPRESENTATIVE TO NSAC:
Dr. Katy Manetta, is a Licensed Psychologist and an advanced level Cognitive Behavior Therapist. She has over 15 years of experience in helping individuals with a wide variety of psychiatric disorders. She is a Diplomate of the Academy of Cognitive Therapy, which is an international organization that objectively evaluates clinical skill and awards diplomate status to only those with an advanced level of expertise.
Dr. Manetta received her PhD in Psychology from Loma Linda University's APA Accredited Doctoral Program in 2006. While working towards her degree and licensure, Dr. Manetta had a broad range of training experiences in a variety of settings. During her practicum year, she treated veterans at the Loma Linda Veteran's Hospital with diverse diagnoses including PTSD and major depression. Her internship year was spent at a local community college. She split her time between the counseling center, where she provided therapy for students, and the Learning Center, where she performed Learning Disability (LD) assessments and made recommendations for accommodations.
Dr. Manetta's post-doctoral fellowship involved working with children of all ages and their families. During this experience, Dr. Manetta developed a reputation for her ability to manage patients and families with more severe and complex problems. She also discovered a passion for teaching and supervising others and learned the value of collaborating with other professionals who used evidencebased interventions.
In 2009, Dr. Manetta transitioned into private practice. She soon realized a need in the community for "true" cognitive-behavioral therapy, and her practice quickly grew. Dr. Manetta started searching for other CBT clinicians to join her and Belmont Psychological Services was born.
Dr. Manetta found that it was not easy to find well-trained CBT clinicians. In 2011, she started a small post-doctoral training program that has since advanced many extraordinary clinicians through licensure.
As Clinical Director for Belmont Psychological Services, Dr. Manetta currently provides psychotherapy to clients as well as clinical guidance to the other therapists in the practice. She works with individuals of all ages and with a wide range of mental health problems. Dr. Manetta is known for successfully treating clients who have had difficulty making progress in treatment in the past.
Dr. Manetta believes that being honest and open with her patients helps them to learn to trust others and begin to heal. When you meet her, she'll say, "Please call me Katy". She wants you to know that together, you are a team that will tackle anything that life throws your way.
California Psychologist License # PSY 22795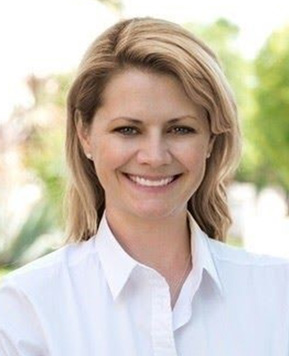 Dr. Michelle Beakey, is a Licensed Clinical Psychologist with expertise in evidence-based practices. She specializes in cognitive-behavioral therapy (CBT) and exposure and response prevention (ERP) for anxiety disorders, including social anxiety, panic, generalized anxiety disorder (GAD), and obsessive compulsive disorder (OCD). Dr. Beakey also treats autism spectrum disorders (ASD), incorporating social skills training into the treatment for optimal results.
Her clinical experience includes evaluating, diagnosing, and treating mental illness in children, adolescents, and adults. She is experienced in providing comprehensive assessments for behavioral disorders, ADHD, and learning disorders, as well as neuropsychological testing. Her predoctoral internship involved conducting evaluations for court proceedings and for a myriad of psychological and neuropsychological disorders. Her postdoctoral training included providing therapy in the nonprofit sector, for victims of crimes in Los Angeles county. As such, the training incorporated evidence-based treatment for PTSD and other anxiety and mood disorders.
Dr. Beakey believes in CBT as a treatment modality because it helps individuals feel better more quickly. Moreover, the treatment helps individuals change unhelpful thought patterns and build skills that can be used throughout the lifespan. She has utilized CBT to treat individuals for over 10 years and she is passionate about the life-changing impact it can have.
Dr. Beakey's determination as a psychologist is motivated by her belief in the possibility for change, as well as the immense courage and resiliency exhibited by those she treats.
California Psychologist License #PSY27335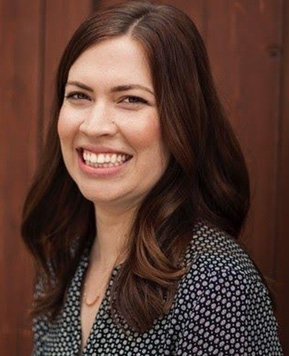 Jaime Dunham, is a licensed Marriage and Family Therapist and a Diplomate of the Academy of Cognitive and Behavioral Therapies. The Academy is an international organization that objectively evaluates clinical skill and awards diplomate status only to those with an advanced level of expertise. She received her Master's of Science degree from California State University Long Beach and has worked in the mental health field since 2010.
Jaime has diagnosed and treated a wide range of mental disorders, including major depression, PTSD, OCD, and social anxiety disorder. She particularly enjoys treating children and young adolescents with anxiety disorders such as social anxiety, separation anxiety and OCD. Jaime believes in including parents as essential partners in treating childhood anxiety disorders and has seen success in helping children returning to school, improving class participation, and most importantly, gaining confidence in themselves and their capabilities.
Jaime practices with compassion, kindness, and respect–making clients an equal partner in the therapeutic process. She feels that it is an honor and privilege to enter into the lives of her clients in this capacity, and believes in the power of psychotherapy to bring healing and positive transformation.
Licensed Marriage and Family Therapist #94433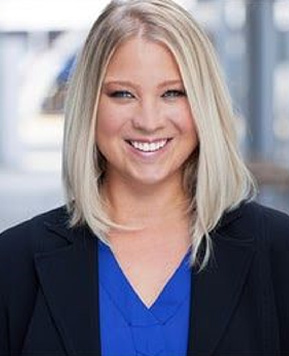 Dr. Jade Starleaf, has dedicated her career to specializing in the treatment of adolescents, young adults, and their families. As a former professional musician, Dr. Jade (as her patients call her) is passionate about helping adolescents find their voice. She strives to help teens begin carving out a positive identity for themselves during what is a very challenging developmental period. She strongly believes in a collaborative and strength-based approach to treatment. Her goal is to empower adolescents to become independent, functional and self-sufficient adults.
Dr. Jade has extensive experience working with adolescents and families in residential, intensive outpatient and outpatient settings. Over the years, she has provided individual, family, and group therapy at some of the most respected training sites in Southern California including Children's Hospital Los Angeles, Harbor UCLA, Kaiser Permanente Orange County and Tarzana Treatment Centers. She worked with individuals coping with trauma, depression and substance abuse.
Dr. Jade's passion and clinical skill did not go unnoticed. Even before she completed her pre-doctoral training, she was contacted by Dr. Manetta, the training director at Belmont Psychological Services. Dr. Jade joined Belmont Psych in 2018 and quickly established herself as a trusted member of the team. She received intensive training and supervision in cognitive-behavioral therapy (CBT) and exposure and response prevention (ERP), and has emerged with remarkable skill in the treatment of anxiety disorders and obsessive-compulsive spectrum disorders.
While Dr. Jade is a superb clinican, what makes her so special is the passion and dedication she brings to her work with adolescent clients. When you meet Dr. Jade, you will immediately feel the warmth and compassion she brings into the room.
Dr. Jade received her doctorate degree in Clinical Psychology from the California School of Professional Psychology, Alliant International University in Los Angeles. She completed an intensive APA accredited pre-doctoral internship at Pacific Clinics Behavioral Health where she specialized in treating high risk youth with severe and persistent mental illness.
Dr. Jade has received intensive training in cognitive-behavioral therapy for social anxiety and depression, exposure and response prevention for OCD, Mindfulness-Based Cognitive Therapy for Depression, Panic Control Treatment, Cognitive Behavior Therapy for Insomnia, Trauma Focused-Cognitive Behavioral Therapy, and Cognitive Processing Therapy for PTSD.
Dr. Jade is a Registered Psychological Assistant, # 94024530. She is being supervised by Licensed Psychologist Dr. Kathryn Manetta, License # PSY 22795 and plans to be fully licensed by the Spring of 2021. After licensure, she looks forward to seeking certification from the Academy of Cognitive and Behavioral Therapies.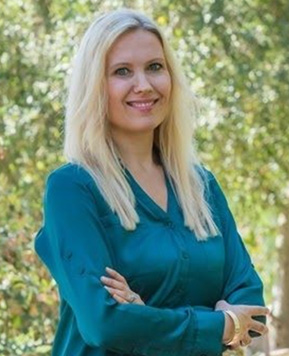 Dr. Lisa Phillips, is a Licensed Clinical Psychologist, and has extensive training in the most cutting edge scientific and evidence based treatments in psychology. She is an expert in cognitive-behavioral therapy (CBT), an orientation that has been proven to provide patients with fast results. She successfully treats patients of all ages and specializes in the treatment of depression, anxiety, panic, obsessive compulsive disorder (OCD), and anger. Additionally, Dr. Phillips is experienced at treating several childhood disorders such as selective mutism, separation anxiety, oppositional defiant disorder, encopresis/enuresis, and Tourette's syndrome.
Dr. Phillips received her doctorate in clinical psychology from the University of Hawaii. She completed her clinical internship at USC Children's Hospital and has practiced psychology for 12 years. In addition to her clinical practice, Dr. Phillips teaches college level courses at local universities and trains other therapists in the delivery of CBT. Dr. Phillips is a Diplomate of the Academy of Cognitive and Behavioral Therapies, an organization which sets the standard of excellence for CBT therapists.
Being from Sweden, Dr. Phillips has an international perspective and embraces diversity. She infuses optimism in every aspect of therapy and finds the process of psychotherapy personally rewarding. Dr.Phillips loves watching her clients grow and lead more fulfilling lives as a result of therapy.
California Psychologist License # PSY25324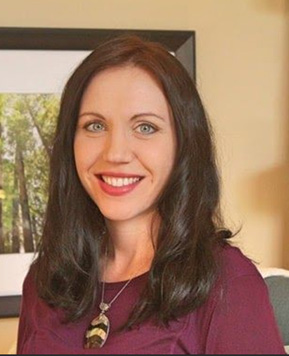 Dr. Katherine Prill, received her Doctorate degree in Clinical Psychology from the American School of Professional Psychology at Argosy University Southern California. She completed an intensive pre-doctoral internship at San Bernardino County Department of Behavioral Health, which is accredited by the American Psychological Association.
Dr. Prill received extensive training in the diagnosis and treatment of mental disorders of all ages. She has experience providing individual and group therapy for various mood and anxiety disorders, such as depression, bipolar disorder, generalized anxiety disorder and PTSD. In addition, she worked with children, adolescents and adults with severe and persistent mental illness in various settings. Dr. Prill also gained vast experience in psychological testing and assessment during her training years.
California Psychologist License #PSY29954
OTHER NEARBY NSAC-AFFILIATED
REGIONAL CLINICS AND ASSOCIATES*
REGIONAL CLINCS:
NSAC Bixby Knolls, CA (YCBT Services): office in Bixby Knolls (in Long Beach), CA
NSAC Los Angeles (Behavioral Associates LA): offices in Torrance and Beverly Hills
* Each NSAC Regional Clinic and Associate is an independent entity, and not a branch of a single clinic. To learn more about how clinics and clinicians become affiliated as NSAC Regional Clinics and Associates, click here.
DISCLAIMER:
The National Social Anxiety Center (NSAC) exists solely to promote
evidence-based treatment for social anxiety, and education about social anxiety.
NSAC is not a group psychotherapy practice, and does not provide any psychotherapy services.
NSAC assumes no liability for it's regional clinics' work or practices.