Learn what assertiveness is and why it's an important skill to cultivate. Develop strategies to help build and strengthen this skill, and overcome your anxiety in being assertive.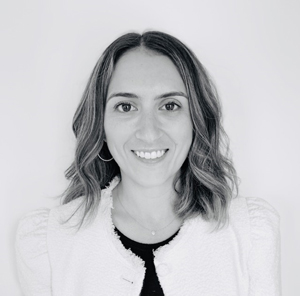 Presenter:
Cara Kraft, LMSW-CC
NSAC New York City

Cara Kraft uses a strengths-based, collaborative approach to help clients understand the negative thought patterns and limiting beliefs that have been inhibiting them from living the best version of themselves. Grounded in cognitive-behavioral therapy (CBT), Cara works together with clients to create strategies that will lead to successful habit change, goal-setting and achievement, positive body image and self-esteem, and attaining a fulfilling, purposeful life and career.

Cara earned her Master's degree from NYU's Silver School of Social Work in 2020, BA from Boston College in 2010, and has completed training in CBT, DBT (Dialectical Behavior Therapy), Trauma-Focused CBT, and Emotionally Focused Therapy for couples. She has successfully worked with clients dealing with social anxiety, other anxiety disorders, depression, bipolar disorder, OCD, insomnia, and hoarding disorder.
This video was produced by Thrive360, in collaboration with the National Social Anxiety Center (NSAC). Learn more about Thrive360 and their expansive library of self-help video sessions on a wide variety of mental health topics here:
Thrive360.com
. All their video sessions are available in both 2D and virtual reality 3D formats.
Thrive360 is an employee wellness benefit that really works. Thrive360 provides a private, powerful mental and emotional health break anytime, anywhere. Choose from a wide range of immersive sessions and programs — developed and presented by practicing health professionals and topic experts — to help you manage life's challenges. Whether it's dealing with anxiety or stress, losing weight, creating healthy habits, coping with change or other life issues, Thrive360 is here to help on your smartphone, tablet, computer or VR headset 24/7. Plus, using Thrive360 is effective, convenient and entirely private.