NOTICE: Sessions are offered through secure video and audio telehealth calls, in accordance with COVID-19 public health measures.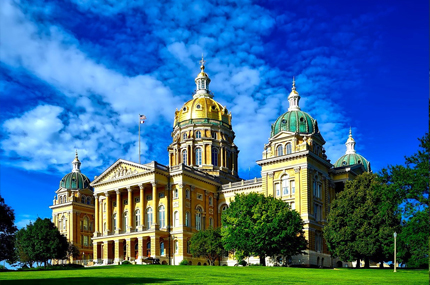 NSAC Des Moines, also known as The Anxiety and OCD Center of Iowa, is conveniently located on Westown Parkway, near Valley West Mall, in West Des Moines. We're honored to be the only therapy practice in Iowa to be an NSAC Regional Clinic. The center is owned and operated by Zach Pacha, LISW.
NSAC Des Moines' therapists provide cognitive-behavioral therapy (CBT). Outcome studies have repeatedly demonstrated the effectiveness of CBT in treating social anxiety.
The center focuses on using evidence-based treatments for social anxiety, other anxiety problems, obsessive compulsive disorder (OCD), and related problems. These treatments include CBT in all its forms, including: exposure therapy, exposure and ritual prevention (ERP), and acceptance and commitment therapy (ACT).
Website: iowaanxietycenter.com
Contact National Social Anxiety Center
Des Moines
The Anxiety and OCD Center of Iowa
[email protected]
iowaanxietycenter.com
(515) 505-1666
3636 Westown Parkway Suite 202
West Des Moines, IA 50266
Staff at the National Social Anxiety Center
Des Moines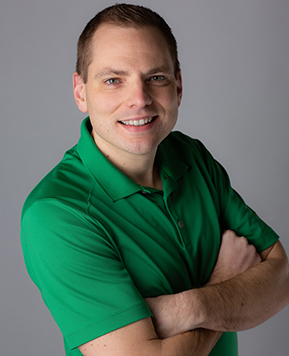 CLINIC REPRESENTATIVE TO NSAC:
Zach Pacha, LISW, is a licensed independent social worker (LISW) who has been practicing therapy for over 13 years. Mr. Pacha has a diverse background of working in several different outpatient clinics, including community mental health for seven years. From these experiences he has learned and continues to strive for excellence in providing the best possible treatment.
He is a dedicated lifelong learner. A two-time University of Iowa graduate, with his undergraduate and master's degrees in social work, Zach has continued with advancing his knowledge and skill through rigorous training. A grant opportunity allowed him to focus specifically on learning cognitive-behavioral therapy (CBT) for the treatment of anxiety disorders. The training lasted a total of two years and included reviewing and scoring of numerous recorded sessions for adherence to the CBT model. This training was provided by his mentor, Dr. Scott Temple.
Since this completion in 2011, Zach has taken his own steps to further his expertise by:
• Becoming a clinical fellow of the Anxiety and Depression Association of America
• Founding the regional clinic in Des Moines for the National Social Anxiety Center
• Completion of the International OCD Foundation Behavior Therapy Training Institute (BTTI) for the treatment of adult OCD.
• Earning the rigorous Diplomate certification by the Academy of Cognitive Therapy
• Clinical certification in providing Individual Resiliency Training and Family Education Programs for the NAVIGATE model for First Episode Psychosis.
He currently provides individualized therapy on a daily basis to clients. His focus is using evidence-based therapies for all anxiety and OCD-related disorders. In addition, he provides consultation to professionals, trainings with groups and organizations. He also is involved with the state of Iowa in providing ongoing training and fidelity assistance for three teams in the NAVIGATE model for individuals who experience first episode psychosis.
DISCLAIMER:
The National Social Anxiety Center (NSAC) exists solely to promote
evidence-based treatment for social anxiety, and education about social anxiety.
NSAC is not a group psychotherapy practice, and does not provide any psychotherapy services.
NSAC assumes no liability for it's regional clinics' work or practices.