NOTICE: Sessions are offered through secure video and audio telehealth calls, in accordance with COVID-19 public health measures.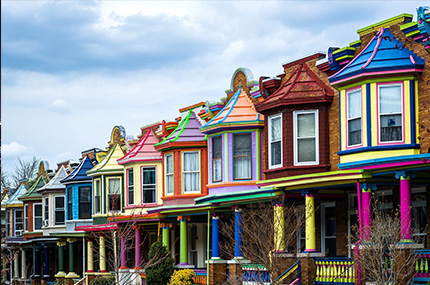 NSAC Baltimore, also known as CBT Baltimore, is located just north of Baltimore, in the Lutherville-Timonium area. NSAC Baltimore is a specialized practice for treatment of anxiety spectrum disorders such as social anxiety, panic, and obsessive compulsive disorder. We have tremendous respect for those bravely working on their social anxiety and find particular gratification as they progress and pursue their social interests. Our practice is deeply rooted in cognitive-behavioral therapy (CBT), and all our clinicians have additional training in related disciplines such as ERP (Exposure and Response Prevention), ACT (Acceptance and Commitment Therapy), PE (Prolonged Exposure), and MI (Motivational Interviewing).
At NSAC Baltimore we pride ourselves on the commitment to evidence-based practice, accessibility, transparency, and open collaboration with our clients. We work well in tandem with community partners and have dedicated ourselves to provide online outreach, resources, and education in the area of health and wellness. NSAC Baltimore continues to look for treatment developments in the field and pursue new tools that would help our clients.
Website: cbtbaltimore.com
Contact National Social Anxiety Center
Baltimore
CBT Baltimore
[email protected]
cbtbaltimore.com
(443) 380-4545
1212 York Road Suite A302
Lutherville, MD 21093
Staff at the National Social Anxiety Center
Baltimore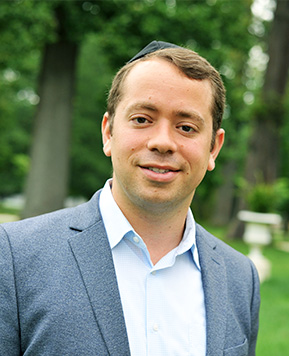 CLINIC REPRESENTATIVE TO NSAC:
Shmuel Fischler, LCSW-C, is a Licensed Clinical Social Worker and board-approved clinical supervisor in Maryland. He is certified in cognitive-behavioral therapy (CBT) by the Academy of Cognitive Therapy. A graduate of Touro University in NYC, Shmuel has extensive experience working with adolescents and families in an outpatient setting while interning and working for Jewish Board of Family and Children's Services. For several years he worked in multiple school settings with students from 5th grade through high school and developed close collaboration with school staff and administration.
Shmuel received training in cognitive-behavioral therapy through the Beck Institute. His Exposure and Response Prevention training for OCD comes by way of the renowned Edna Foa of the University of Pennsylvania and for pediatrics, the BTTI Institute of the International OCD Foundation. He has also training in TF-CBT (Trauma-focused CBT) He continues to pursue educational and training opportunities every chance he gets.
In addition to directing CBT Baltimore, Shmuel is very familiar working with trauma being the Director of Outreach and Advocacy for CHANA, a community organization working with survivors of all forms of abuse including DV, sexual abuse, and elder abuse.
While having worked with individuals coping with Trauma, Depression, and Substance Abuse, his particular focus and expertise have been with anxiety and obsessive-compulsive spectrum disorders. Shmuel has a particular interest in scrupulosity, OCD presenting with religious themes. Shmuel is a professional member of the International Obsessive Compulsive Foundation (IOCDF).
Shmuel takes pride in steering the ship of CBT Baltimore and is proud of the team that creates an accessible, warm and welcoming practice built on evidenced-based treatments. We look forward to connecting with you!
DISCLAIMER:
The National Social Anxiety Center (NSAC) exists solely to promote
evidence-based treatment for social anxiety, and education about social anxiety.
NSAC is not a group psychotherapy practice, and does not provide any psychotherapy services.
NSAC assumes no liability for it's regional clinics' work or practices.