NOTICE: Sessions are offered through secure video and audio telehealth calls, in accordance with COVID-19 public health measures.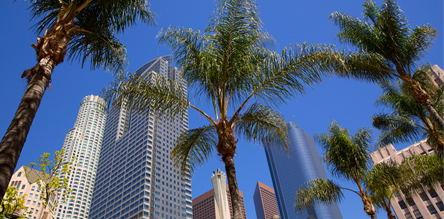 NSAC Los Angeles, also known as Behavioral Associates LA, is located in Beverly Hills, CA just north of the intersection of Wilshire Blvd. and Santa Monica Blvd. We are a group of Cognitive-Behavioral therapists unified by a belief that most effective treatments for anxiety and depression rely on scientific method. We specialize in anxiety disorders, depression and other behavioral problems. Treatments are brief (typically, 6-8 months) and intend to provide the tools needed to overcome the current distress.  Our therapists utilize evidence-based methods, including Cognitive-Behavioral Therapy (CBT), Mindfulness-based Cognitive Therapy, Exposure & Response Prevention (ERP), and Acceptance and Commitment Therapy (ACT). Social Anxiety treatments include individual and group CBT as well as social-skills training. In addition to the clinical services offered at Behavioral Associates LA, we offer individual and group supervision for mental health professionals, to learn how to incorporate the most recent research data into their clinical work with clients.
Website: www.behavioralassociatesla.com
Contact National Social Anxiety Center
Los Angeles
Behavioral Associates LA
[email protected]
behavioralassociatesla.com

(Beverly Hills office)
(310) 205-0523
462 North Linden Drive, Suite 430
Beverly Hills, CA 90212
(Torrance office)
(424) 835-0862
24520 Hawthorne Blvd #208
Torrance, CA 90505

Staff at National Social Anxiety Center
Los Angeles
CLINIC REPRESENTATIVE TO NSAC:
Michelle Dexter, Ph.D. is a licensed clinical psychologist and the Director of Training at Behavioral Associates Los Angeles. She serves on the Board of Directors for the National Social Anxiety Center and is dedicated to the advancement and dissemination of evidence-based treatment for Social Anxiety Disorders. Dr. Dexter specializes in mindfulness-based, empirically-supported treatments for a variety of anxiety and mood disorders. She has experience skillfully implementing empirically-supported treatments to a broad range of clients in both group and individual settings, including Acceptance & Commitment Therapy (ACT), Cognitive Behavioral Therapy (CBT), Cognitive Behavioral Analysis System of Psychotherapy (CBASP), Exposure and Response Prevention (ERP), and Unified Protocol for the Transdiagnostic Treatment of Emotional Disorders (UP).
Emanuel Maidenberg, Ph.D.
Emanuel Maidenberg, Ph.D. is a Clinical Professor of Psychiatry and the Director of the Cognitive-Behavioral Therapy Clinic at Semel Institute for Neuroscience and Human Behavior at the University of California, Los Angeles.
He has been training mental health professionals and psychiatry residents and providing Cognitive-Behavioral Therapy for a variety of Anxiety Disorders and Depression for over 25 years.
Dr. Maidenberg has been frequently quoted in the media on questions related to coping with natural disasters, daily life stressors, and a preoccupation with physical appearance.
Michelle Craske, Ph.D. is Professor of Psychology, Psychiatry and Biobehavioral Sciences and the Director of the Anxiety Disorders Research Center at the University of California, Los Angeles.
She has published extensively in the area of fear and anxiety disorders. In addition to many research articles, she has written academic books on the topics of the etiology and treatment of anxiety disorders, gender differences in anxiety, translation from the basic science of fear learning to the understanding and treating of phobias, as well as several self-help books and therapist guides.
Dr. Craske has given invited keynote addresses at many international conferences and frequently presents training workshops on the most recent advances in the cognitive behavioral treatment for anxiety disorders.
Michael Treanor, Ph.D. is a National Institute of Mental Health post-doctoral fellow in the UCLA Anxiety Disorders Research Center.
Dr. Treanor received his doctorate from the University of Massachusetts at Boston and completed a pre-doctoral internship at the National Center for Post-Traumatic Stress Disorder.
He specializes in exposure-based therapy for Anxiety Disorders, and his research examines methods for enhancing exposure therapy through selective targeting of associative learning mechanisms.
Deborah Schleicher, Psy.D.
Deborah Schleicher, Psy.D. is a licensed staff psychologist and clinical supervisor at UCLA's Counseling and Psychological Services. Dr. Schleicher received her doctorate in clinical psychology from Alliant International University in San Francisco, California and her B.S. in psychology from San Diego State University.
Prior to working at UCLA, Dr. Schleicher completed a Post-Doctoral Fellowship at Loyola Marymount University's Student Psychological Services center and an APA-Accredited internship at Western Youth Services in Orange County, CA. She specializes in the treatment of anxiety, panic disorder and depression utilizing empirically-supported treatments including Cognitive-Behavioral Therapy (CBT), Unified Protocol (UP), Mindfulness and Exposure with Response Prevention (ERP). Her clinical interests include issues related to emerging adulthood, transitional and adjustment issues, relational issues, family therapy, and complex trauma. Dr. Schleicher actively provides workshops and trainings throughout UCLA on prevention of and response to sexual assault.
Richard LeBeau, Ph.D. is a licensed clinical psychologist and researcher in the Anxiety and Depression Research Center at the University of California, Los Angeles (UCLA). Dr. LeBeau was trained by world leaders in cognitive-behavioral therapy (CBT) and acceptance and commitment therapy (ACT) for anxiety disorders. During this training, he gained expertise in several additional evidence-based interventions, including mindfulness-based stress reduction and cognitive processing therapy for PTSD. An additional area of expertise and interest is working with lesbian, gay, bisexual, and transgender (LGBT) clients.
UPCOMING EVENTS AT THE
NATIONAL SOCIAL ANXIETY CENTER
LOS ANGELES
Individual CBT for Social Anxiety
NSAC-LA offers individual treatment for adolescents and adults. Please contact us for availability.
Social Anxiety Group
We are currently recruiting for our next group. Please contact us for additional information.
For more information:
www.behavioralassociatesla.com
(310) 205-0523
OTHER NEARBY NSAC-AFFILIATED
REGIONAL CLINICS AND ASSOCIATES*
REGIONAL CLINCS:
NSAC Long Beach (Belmont Psychological Services): office in Long Beach
NSAC Bixby Knolls, CA (YCBT Services): office in Bixby Knolls (in Long Beach), CA
* Each NSAC Regional Clinic and Associate is an independent entity, and not a branch of a single clinic. To learn more about how clinics and clinicians become affiliated as NSAC Regional Clinics and Associates, click here.
DISCLAIMER:
The National Social Anxiety Center (NSAC) exists solely to promote
evidence-based treatment for social anxiety, and education about social anxiety.
NSAC is not a group psychotherapy practice, and does not provide any psychotherapy services.
NSAC assumes no liability for it's regional clinics' work or practices.