NOTICE: Sessions are offered through secure video and audio telehealth calls, in accordance with COVID-19 public health measures.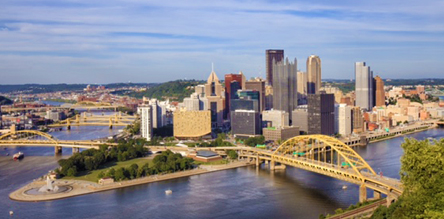 NSAC Pittsburgh, also known as Cognitive Behavior Institute, has three locations in the northern, eastern and southern suburbs of Pittsburgh, Pennsylvania. The Cranberry Township office is located at 125 Emeryville Drive, Suite 230. Our Monroeville office is located at 201 Penn Center Boulevard, Suite 520. Our South Hills office is located at 1910 Cochran Road, Suite 210. NSAC Pittsburgh provides evidence-based psychotherapy for social anxiety disorder and many other problems using established treatment methods, especially cognitive-behavioral therapy (CBT).
Cognitive-behavioral therapy is a relatively short-term, focused form of psychotherapy for a wide range of psychological problems, such as social anxiety, other anxiety disorders, depression, eating disorders, and drug or alcohol abuse. CBT is a structured, goal-oriented approach focused on modifying dysfunctional thoughts, emotions, and behaviors. Our goal is to help our clients learn to replace or transcend dysfunctional thoughts and behaviors with more realistic and useful ones. Clinical studies have proven that CBT, either as part of one-on-one sessions or in groups settings, is the most effective treatment for social anxiety disorder, and effectively treats many other clinical issues. Our goal is to help our clients address their problems quickly and effectively.
Website: www.papsychotherapy.org
Contact National Social Anxiety Center
Pittsburgh
Cognitive Behavior Institute
[email protected]
papsychotherapy.org
(724) 609-5002
(Cranberry Township office)
125 Emeryville Dr., Suite 230
Cranberry Twp., PA 16066

(South Hills office)
1910 Cochran Road
Manor Oak
Pittsburgh, PA 15216

(Monroeville office)
201 Penn Center Blvd.
Building 1, 4th Floor
Monroeville, PA 15235

Staff at National Social Anxiety Center
Pittsburgh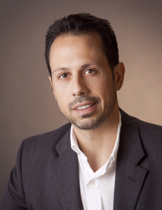 CLINIC REPRESENTATIVE TO NSAC:
Kevin Caridad LCSW, PhD is the Cognitive Behavior Institutes Founding Director and is the only CBT certified Psychotherapist in the area. Cognitive Behavior Therapy employs a positive, active, educational approach that focuses on teaching you how to change and on seeking solutions rather than just simply talking about your past, or "exploring" your feelings and problems. "I use established treatment methods to ensure that you receive the best care possible, which equals the best outcome possible". Thank you for taking the time to read my profile as well as considering me a potential provider. No question is too big or small. You deserve relief! Let's start the conversation.
DISCLAIMER:
The National Social Anxiety Center (NSAC) exists solely to promote
evidence-based treatment for social anxiety, and education about social anxiety.
NSAC is not a group psychotherapy practice, and does not provide any psychotherapy services.
NSAC assumes no liability for it's regional clinics' work or practices.