Many people are using marijuana (THC) or CBD (which is derived from cannabis or hemp) to help with their anxiety symptoms. What does the research show? Should I be using marijuana or CBD for my anxiety? Robert Yeilding, PsyD. (NSAC Newport Beach / Orange County) discusses what the current evidence shows and explains the rise in use of cannabis products to manage anxiety. (Recorded for the Anxiety and Depression Association of America: adaa.org.)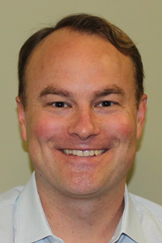 Presenter:
Robert Yeilding, PsyD, A-CBT
NSAC Newport Beach / Orange County

Dr Yeilding received his Bachelor of Arts in Psychology from UCLA. He went on to earn his Doctorate in Clinical Psychology from the California School of Professional Psychology. He is a Diplomate of the Academy of Cognitive and Behavioral Therapies

Dr. Yeilding has expertise in working with social anxiety, as well as the full spectrum of anxiety and depressive disorders. He has specialized expertise in utilizing cognitive-behavioral and mindfulness-based therapies to help manage and overcome depressive, mood and anxiety disorders, as well as self-injurious behavior.

Dr. Yeilding trusts in working collaboratively with clients to relate to their thoughts, feelings and inner dialogue in each moment with compassion and non-judgment, while also actively achieving the goals of a well-developed and structured treatment plan.