This webinar introduces you to the major strategies used in cognitive-behavioral therapy (CBT) to help you overcome your social anxiety and increase your self-confidence. Many practical handouts are provided. (Recorded for the Anxiety and Depression Association of America: adaa.org.)
* These handouts were updated four years later, in June, 2021.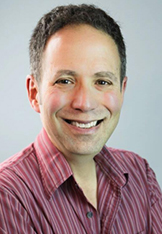 Presenter:
Larry Cohen, LICSW, A-CBT
NSAC District of Columbia

Larry is cofounder and Cochair of the National Social Anxiety Center (NSAC), a network of many regional clinics around the United States dedicated to providing and fostering effective, evidence-based services for those struggling with social anxiety. He has directed the Social Anxiety Help clinic (NSAC District of Columbia) in Washington, DC since 1990 where he has provided cognitive-behavioral therapy for more than 1,000 persons with social anxiety, and has conducted some 100 20-week social anxiety CBT groups. Larry is certified as a Diplomate in CBT by the Academy of Cognitive and Behavioral Therapies, which has also conferred on him the status of Fellow for having "made sustained outstanding contributions to the field of cognitive therapy".