NOTICE: Sessions are offered through secure video and audio telehealth calls, in accordance with COVID-19 public health measures.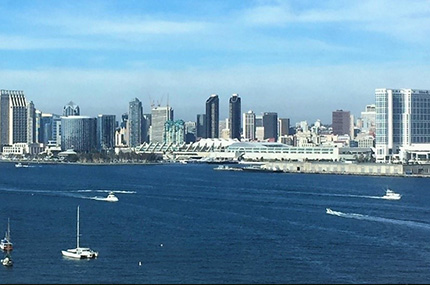 NSAC San Diego, also known as The Cognitive Therapy Institute, APC (CTI), has been a leading center offering evidence-based CBT treatment for anxiety disorders and depression since 1991. Located in the northern section of San Diego, near La Jolla and UCSD, NSAC San Diego offers individual therapy for clients of all ages, as well as short-term group therapies and therapy for couples and families.
We have been providing group and individual therapy for Social Anxiety for over 18 years, and we offer individual and 12- week therapy groups also for Panic and Agoraphobia, Generalized Anxiety Disorder, Depression, and OCD. Two members of our team also specialize in treatment of children and adolescents and offer expertise in social skills training and other treatments for Autism Spectrum Disorder. We seek to support and guide each client to learn and practice effective CBT strategies, often integrated with mindfulness and other treatment approaches tailored to each individual client.
Website: cognitivetherapysandiego.com
Contact National Social Anxiety Center
San Diego
The Cognitive Therapy Institute, APC
[email protected]
cognitivetherapysandiego.com
(858) 450-1101
3262 Holiday Court, Suite 220
La Jolla, CA 92120
Staff at the National Social Anxiety Center
San Diego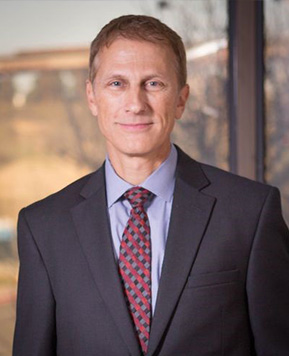 CLINIC REPRESENTATIVE TO NSAC:
James L. Shenk, PhD, is the Director of the Cognitive Therapy Institute, APC in San Diego. He offers expertise in empirically-based treatment of Social Anxiety Disorder, Panic Disorder, Agoraphobia, Generalized Anxiety Disorder, OCD, depression, and relationship problems. He completed a PhD in clinical psychology at the University of California, Los Angeles (UCLA) in 1988 and pursued postdoctoral training in cognitive behavioral therapy (CBT) for 3 years under the mentorship of Christine Padesky, PhD at the Center for Cognitive Therapy, Newport Beach. In 1991, Dr. Shenk began directing the Partial Hospitalization Program for Depression at Sharp Mesa Vista Hospital while assuming leadership for an affiliation of licensed clinicians at the Cognitive Therapy Institute (CTI) in San Diego. In addition to a full time psychotherapy practice, he taught CBT and supervised doctoral students at the California School of Professional Psychology 1992-2012. Dr. Shenk has led many CBT workshops for mental health practitioners and has given presentations at state, national, and international conventions.
Dr. Shenk is one of the Founding Fellows, and continues as a Certified Diplomate and Trainer, for the Academy of Cognitive Therapy (ACT). He has provided training and supervision in CBT to mental health professionals in his office or online for over 20 years. He currently oversees clinical services and consults with all therapists at the Cognitive Therapy Institute and he leads a monthly workshop in CBT for licensed therapists in and beyond San Diego. He provides both individual and group treatment for Social Anxiety, Panic and Agoraphobia, OCD, Generalized Anxiety Disorder, and Depression. He blends CBT with mindfulness based interventions and other empirically supported approaches while seeking to conceptualize and craft therapy to the unique needs of each client. His CBT approach is active and experiential in session, to ensure preparation for dealing effectively with daily life challenges and success in reaching social and other goals.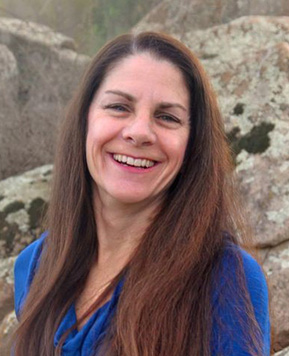 Lesley Dorfman, PhD, received her M.A. in Marriage and Family Therapy and continued on to complete a PhD in Clinical Psychology at United States International University in 1993 (now Alliant International University). She received extensive training and diverse experience working with adolescents and adults in various clinical settings, including completion of a comprehensive, APA accredited, full time internship at Sharp Mesa Vista Hospital providing therapy to adults, adolescents and children. Dr. Dorfman's range of experiences led to a solid base of knowledge and confidence in working with mild, moderate, and severe psychological problems with all ages. She has furthered her expertise in CBT during the past 4 years as a therapist at CTI.
Dr. Dorfman utilizes her extensive clinical skills and CBT expertise to treat a wide range of clients and clinical conditions at CTI including anxiety disorders such as social anxiety, panic attacks, phobias, and PTSD, as well as depression, OCD and BDD, and autism spectrum disorders. Dr. Dorfman uses collaborative, creative, empirically based CBT techniques with her clients both in the office and outside the office when relevant to help them overcome phobias and gain confidence in achieving their goals. She draws from her years of both professional and personal life experience to also offer wise guidance in addressing life transitions, grief and loss, and parenting difficulties. She has particular expertise in parenting children with developmental difficulties or other unique challenges. Dr. Dorfman approaches each client with a base of respect and compassion, offering CBT for individual adults and adolescents, as well as for families and couples.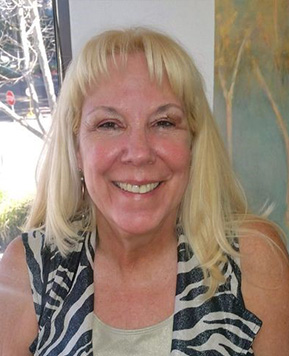 Lark Holden, LMFT, received her M.A. in Marriage and Family Therapy from Alliant International University in 2006. She has over 13 years of experience as a therapist providing empathic support and guidance to clients with depression, anxiety, adjustment to life cycle changes, marital discord, bereavement, coping with illness, and drug or alcohol abuse. Ms. Holden has had professional training in a variety of clinical settings, including a comprehensive, one year internship at Catholic Charities outpatient clinic, advanced training and clinical work for 6 years at the New Vistas Crisis House treating clients with emotional and substance use problems, and 2 ½ years of inpatient work at Scripps Mercy Behavioral Health Unit with a variety of psychiatric disorders. She has intensely focused on developing expertise in CBT over the past 3 years through training and experience as a therapist at CTI.
Ms Holden also has completed training in Mindfulness Based Stress Reduction (MBSR) and integrates mindfulness concepts and skills in her practice. She has successfully helped individuals, couples and families in alleviating painful symptoms and reaching personal goals by guiding and collaborating with them to regain hope, strength, and confidence through learning new skills and more helpful ways of thinking about themselves, their capabilities and the challenges they face in life. Ms. Holden provides individual therapy, and she also specializes in CBT-based couples therapy at The Cognitive Therapy Institute.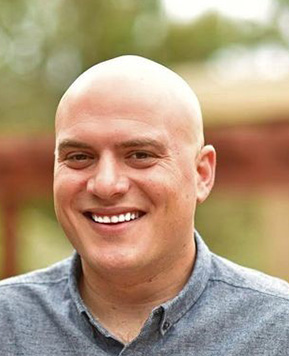 Zev A. Kluner, PsyD, received his doctorate in clinical psychology at the California School of Professional Psychology, San Diego (Alliant) in 2017. Dr. Kluner has a wide range of clinical experience with children and adolescents diagnosed with depression, anxiety disorders, OCD, ODD, ADHD, and Autism Spectrum Disorder. He interned at Harmonium (a non-profit outpatient program), San Diego Center for Children (level-14 residential group home) and The Winston School, Del Mar (non-public school, NPS). Additionally, he completed a two year accredited pre-doctoral internship within the juvenile system for the County of San Diego Health and Human Services Agency. His post-doctoral training was at The Winston School, Del Mar, CA.
In addition to offering a strong base in CBT skills, Dr. Kluner believes that the interpersonal relationship between the therapist and client is one of the most significant factors of success in treatment. He seeks to facilitate transformation and growth in his young clients through a personalized approach of infusing creativity, compassion, theoretical training, and evidenced-based interventions.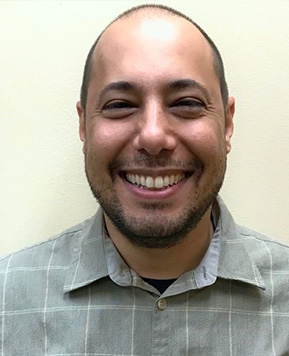 Albert Modad, PsyD, received his doctorate in clinical psychology from the American School of Professional Psychology at Argosy University in 2016. He was then licensed as a psychologist in California in 2017. Dr. Modad has 7 years of clinical experience providing individual therapy with a variety of conditions including in particular depression, anxiety disorders, and substance abuse. He also has experience working with psychotic disorders and other severe mental illness, and in providing psychological assessment. Dr. Modad is committed to providing compassionate support and guidance to each of his clients, using CBT and other evidence-based treatment adapted to your specific needs and goals.
DISCLAIMER:
The National Social Anxiety Center (NSAC) exists solely to promote
evidence-based treatment for social anxiety, and education about social anxiety.
NSAC is not a group psychotherapy practice, and does not provide any psychotherapy services.
NSAC assumes no liability for it's regional clinics' work or practices.