NOTICE: Sessions are offered through secure video and audio telehealth calls, in accordance with COVID-19 public health measures.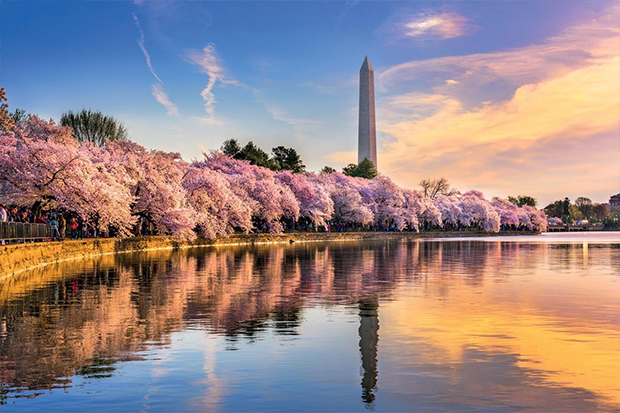 NSAC District of Columbia, also known as Social Anxiety Help, is located in the Tenleytown – American University neighborhood of northwest Washington, DC, a few blocks from the red line Metro: 4808 43rd Place NW.  Services offered include individual and group cognitive-behavioral therapy for social anxiety and related problems. Specialized services are offered for the LGBT community.  Our director has achieved the rigorous certification in cognitive-behavioral therapy (CBT) by the Academy of Cognitive and Behavioral Therapies.  Outcome studies demonstrate that CBT is the most effective treatment there is for social anxiety.
Website: socialanxietyhelp.com
Contact National Social Anxiety Center
Washington, DC
Social Anxiety Help
larrycohen@socialanxietyhelp.com
socialanxietyhelp.com
(202) 244-0903
4808 43rd Place NW,
Washington, D.C. 20016
(a few blocks from the red line Metro)
Staff at National Social Anxiety Center
District of Columbia (DC)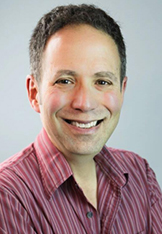 Larry Cohen, LICSW, began his clinical practice, Social Anxiety Help, in 1990.  A licensed clinical social worker, Larry has led some 95 social anxiety therapy groups (20 weeks each) in Washington, DC, as well other cognitive-behavioral therapy groups for clinical depression, self-esteem, relationship problems, and LGBT concerns.  He has worked with well over 1,000 persons with social anxiety and related problems in both individual and group CBT.  Larry's social anxiety therapy group was the focus of a National Public Radio story on CBT.  Larry cofounded the National Social Anxiety Center (NSAC) in 2014, and has served as NSAC's Chair ever since.
Larry received his Masters in Social Work from the University of Michigan in 1987.  He is a founding member of the National Registry of Certified Group Psychotherapists.  He is a Diplomate in cognitive-behavioral therapy from both the Academy of Cognitive and Behavioral Therapies, as well as the National Association of Cognitive Behavioral Therapists.  Larry is also a certified in Trial-Based Cognitive Therapy, helping people use role plays to change unhealthy attitudes.  He is included as a "Top Therapist" in Washingtonian magazine's latest listing in the category of cognitive-behavioral therapy. Prior to starting his private practice in 1990, Larry served as volunteer coordinator and mental health services director at Whitman Walker Clinic, DC's largest LGBT and HIV services organization.
Larry is an in-network provider with Medicare.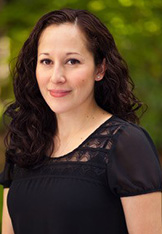 Bertha Santillán, LICSW: I provide a compassionate, safe space for deep exploration, reflection and healing. I specialize in helping adults overcome a wide range of mental health conditions, particularly social anxiety and other anxiety disorders. As a bilingual (English/Spanish), bicultural clinician, I have a special interest in working with individuals from diverse ethnic backgrounds and historically oppressed and marginalized communities. I also have extensive training and experience with trauma-informed care and helping adults living with depression, bereavement, chronic illness, insomnia, life transitions and those affiliated with the military community and their spouses.
I am collaborative with my clients and partner with them around their unique goals. I empower my clients by building on their inner strengths to pursue their chosen goals and optimize their resiliency and quality of life. I use a multi-faceted approach that is skills-based and structured. My practice draws from a variety of evidence-based therapeutic strategies in the context of cognitive behavioral therapy (CBT). Together we will find the specific strategies that works best for you! Each session promotes personal growth and progress with your ongoing participation. If you're looking for extra support and guidance through a challenging situation, or you're just ready to move in a new direction, please contact me for an appointment. I look forward to working with you!
UPCOMING ACTIVITIES AT THE
NATIONAL SOCIAL ANXIETY CENTER
DISTRICT OF COLUMBIA (WASHINGTON, DC)
Social Anxiety Workshop (Friday, January 29, 2021, 7-9pm)
Free, introductory educational session on cognitive-behavioral therapy (CBT) for social anxiety: no one is put on the spot to speak or interact; must pre-register
Social Anxiety Therapy Groups (cognitive-behavioral therapy, CBT; 20 weeks each; Tuesdays or Wednesdays, 6:30-9:30pm, with three Saturday field trips; beginning every March & September)
Limited to 9 members; must have assessment & orientation session with Larry Cohen first
Individual CBT for Social Anxiety
Can begin throughout the year
For more information:  socialanxietyhelp.com
DISCLAIMER:
The National Social Anxiety Center (NSAC) exists solely to promote
evidence-based treatment for social anxiety, and education about social anxiety.
NSAC is not a group psychotherapy practice, and does not provide any psychotherapy services.
NSAC assumes no liability for it's regional clinics' work or practices.