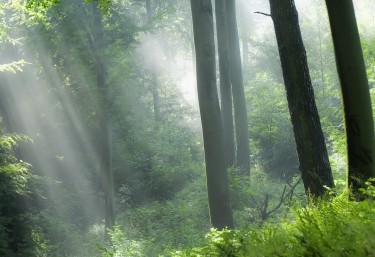 "I was bullied by all of my classmates…
I am a good person. No one can ever make fun of that."
My story with social anxiety began at the age of 11 years old when I was bullied by all of my classmates in junior high school.  They talked about anything they could think of concerning me every day at school for the next two years.  As a result, I avoided social interactions with anyone who I thought would bully me again and inevitably developed social anxiety.  I went on living with this for 10 years before I sought help.
The turning point is when I discovered cognitive behavioral therapy and joined a social anxiety CBT group.  Therapy helped me to learn various exercises to manage or even overcome many of my fears. The exercise that has helped me the most is doing cognitive restructuring worksheets (CRW).  In order to complete a CRW, I write down a situation that has occurred or will occur that generates negative feelings, thoughts, and behavior.  I learned to take each negative situation and look for the positive in it, by writing down a constructive thought to counteract each negative thought and behavior.  The parts of the worksheet that I always complete are the following: 1.) Situation, 2.) Feelings, 3.) Thoughts, 4.) Behaviors, and 5.) Constructive Response.
An area of my life where CRW's helped was in college.  My social anxiety was so bad that I was afraid to attend my classes.  Repeatedly, I had to withdraw from my classes.  I even dropped out of school completely by taking two medical leave of absences.  However, writing a CRW whenever I was distressed or fearful helped me to attend my classes, I conquered a big fear of mine by taking two speech courses, I achieved a 4.0 several semesters, and I took on leadership roles within various clubs.  It took me 10 years to graduate, but I received my Bachelors of Science degree.  I even went on to pursue one of my childhood dreams as a fashion model.
Through my experiences I have come to believe that God wants you to be happy with yourself.  He spoke to me and simply said "I AM."  This phrase helped me to regain confidence in myself by focusing on what I am, instead of focusing on what I am not.  I am a good person.  No one can ever make fun of that, what God put on the inside of me: my soul, my purpose or my destiny.
I have purpose.  I learned a part of my purpose in dealing with my social anxiety.  After a year of praying to God about what I should do with my life an idea popped into my head one morning.  The idea was to start my own business.  The goal of the business is to provide counseling through writing.  I am in the process of writing a book that focuses on the positive lessons I learned while living with social anxiety. I'm actually compiling the book together using my writing taken from old CRWs, gratitude journals, and so on.
Finally, if you can't let go of the fear have faith that God still exists in the midst of it.  He hasn't left you.  I trust that God is using all of my adversaries or adversities for my greater good in the end.  The pain had a purpose to help mold me into a stronger, tried, tested, and true individual.  There is a purpose for it all that God can use to help you and to help others.
Do you have a personal story of learning to overcome your social anxiety you wish to share?
If you are a former client of an NSAC-affiliated clinic or clinician, we welcome you to share your story if you believe doing so will be helpful for you. Sharing your story—or not doing so—will have no impact whatsoever on any future services you may seek from any NSAC-affiliated clinic or clinician.
You may put your story in writing, audio recording, or video. Discuss any of the following: how social anxiety affected your life; what you learned in therapy that was most helpful for you in lessening your social anxiety; how your life has changed as a result of your work.
NSAC reserves the right to decide which stories will be posted or not based on how helpful we believe they will be to other consumers. NSAC also reserves the right to edit for length and clarity, but we will get your approval on any changes before posting your story.  All stories will be posted anonymously. Once posted, you retain the right to have the story removed from our website at any time.
---
Photo by Dan. freedigitalphotos.net