National Social Anxiety Center • New York City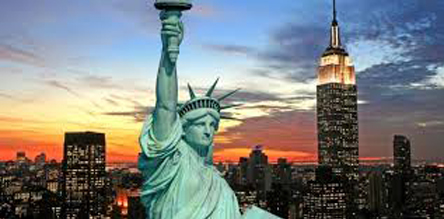 NSAC New York City, also known as NYC Cognitive Therapy, is a practice in midtown Manhattan that provides the highest quality of evidence-based psychotherapy for shyness, social anxiety, and social phobia. Our mission is to make quality, culturally-competent CBT available to the public, and we are the first CBT center that places particular emphasis on diversity, serving populations such as the LGBTQ community, and those living with HIV/AIDS. Every clinician on staff has extensive training in CBT and helping clients conquer social anxiety and build self-confidence. Our team of male and female clinicians are versed in treating a broad range of psychological problems and psychiatric disorders. We offer individual, couples, and group therapy, and also home visits when clinically indicated (e.g., treatment of hoarding in the home, or therapy for elderly who are homebound).
NYC Cognitive Therapy is located in Herald Square, Midtown Manhattan.
Public transportation: Around the corner from New York City Subways B, D, F, M, N, Q, R (34th St. Herald Square), Penn Station & the Path train; a short walk from the 1, 2, 3, A, C, E.
Website: www.nyccognitivetherapy.com
Staff at the National Social Anxiety Center • New York City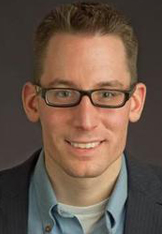 Founder and director of NYC Cognitive Therapy, Noah Clyman, LCSW-R, ACT is a Licensed Clinical Social Worker, certified in cognitive therapy by the Academy of Cognitive Therapy. Noah is the first clinical social worker in the state of New York to become an Academy-certified Trainer Consultant. He is on the Academy's Membership Committee and the Credentialing Committee, evaluating the work samples of therapists applying for certification in CBT.
Areas of specialization: Working with artists, academics, students, business people. Helping clients conquer: shame; perfectionism; life disorganization; self-criticism; worry/doubt; performance anxiety; shyness/social nervousness; feeling like a fraud; feeling bored or unmotivated; trouble with dating/mating and relating.
Along with providing psychotherapy, Noah enjoys teaching clinicians the art of CBT. He has lectured about CBT at the graduate level for major universities around the country, including Boston University and Columbia University. Noah also provides weekly, individualized clinical supervision and case consultation for clinicians of all backgrounds and skill levels. He helps clinicians prepare to become ACT-certified, including detailed written and verbal feedback on their case write-ups and audio work samples.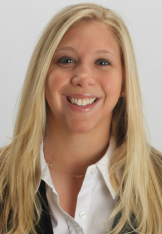 At NYC Cognitive Therapy, Jess Allen, LMSW, ACT specializes in treating individuals with adjustment disorders, depression, anxiety, and couple-related issues. Populations served: adults, adolescents and youth, young adults, women, students, LGBTQ individuals, couples and individuals living with HIV/AIDS. Helping clients conquer: relationship concerns; worry/doubt; shame; control issues; self-criticism; anxiety; feeling unmotivated; social anxiety; racing thoughts; feeling hopeless; identity issues; tolerating stress; sexual orientation issues; ambivalence.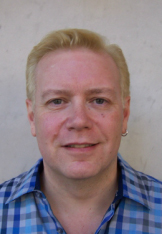 Richard Killion, LCSW-R, CEAP specializes in working with people struggling with depression, anxiety, grief and loss, interpersonal work and personal relationships. In addition, Richard has met with clients on issues regarding their spirituality and sexuality. He has served the Lesbian and Gay community for a number of years.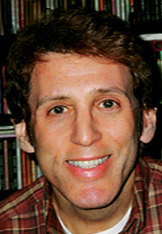 Jeff Krassner, LMSW, brings a strong commitment to clinically servicing those striving to conquer life-inhibiting anxiety, depression, shame, overwhelming feelings of self-doubt and fraudulence, and a fear of intimate relationships. Working cognitively and psychodynamically, in both 1:1 therapy and group experience, Jeff has served the LGBTQ community, survivors of sexual abuse and domestic violence, people living with HIV/AIDS and other life-threatening illnesses, and at-risk youth. Jeff also has a special passion for individuals desiring career development or reinvention, and those involved in the creative arts.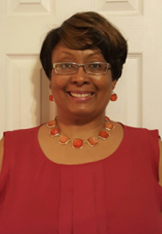 At NYC Cognitive Therapy, Jennifer Crossdale, LMSW clinical areas of focus are: Older Adults – coping with chronic illness & aging, retirement, empty-nest syndrome, caregiver stress; Emerging Adulthood -transitioning to college, identity exploration, creative problem solving for the world of work and career exploration; Lifespan transitions such as Parenting, Family Stress, Parent-Child conflicts, Sibling Rivalry, Separation & Divorce, Career Change, Job Loss, Depression, Anxiety/Worry, Adjustment Grief, Bereavement, and Health Concerns.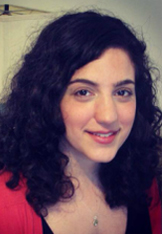 Erica Oppenheimer, MSW intern is compassionate and dedicated to working together in managing stress, feelings of sadness, relationships issues, work issues and other personal challenges. She has worked with children, adults and families in a variety of different settings. Additionally, she completed a Yoga Teacher training program where she learned how dedicated exploration of the inner self can help in uncovering and challenging unhelpful core beliefs.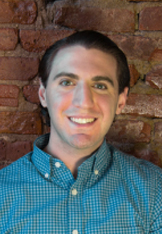 Mike Comparetto, MSW intern began his journey to becoming a therapist long before starting formal schooling by beginning to practice meditation in 2006. Daily practice exposes the suffering that humans experience and some of the ways in which it can be alleviated. This comprehensive study of the mind encompasses thoughts, beliefs, feelings, bodily sensations, relationships with others, and actions. In the process, one learns that the mind is not fixed, but pliable – able to change in many ways if the right techniques are employed. Areas of interest: Anxiety, Depression, Trauma, Substance Use, Self-Esteem, LGBTQ issues, Meditation/Mindfulness
UPCOMING EVENTS AT NATIONAL SOCIAL ANXIETY CENTER • NYC COGNITIVE THERAPY:
CBT Skills Group
Saturday mornings, weekly – 10 am-11:15 am.
All interested individuals should call 347-470-8870 and speak with director Noah Clyman to answer any questions and schedule a pre-group intake meeting.
Women's CBT Psychotherapy Group
Wednesday evenings, weekly – 6 pm-7:15 pm.
For clinicians
Supervision and training in CBT.
For more information: www.nyccognitivetherapy.com
DISCLAIMER:
The National Social Anxiety Center (NSAC) exists solely to promote
evidence-based treatment for social anxiety, and education about social anxiety.
NSAC is not a group psychotherapy practice, and does not provide any psychotherapy services.
NSAC assumes no liability for it's regional clinics' work or practices.